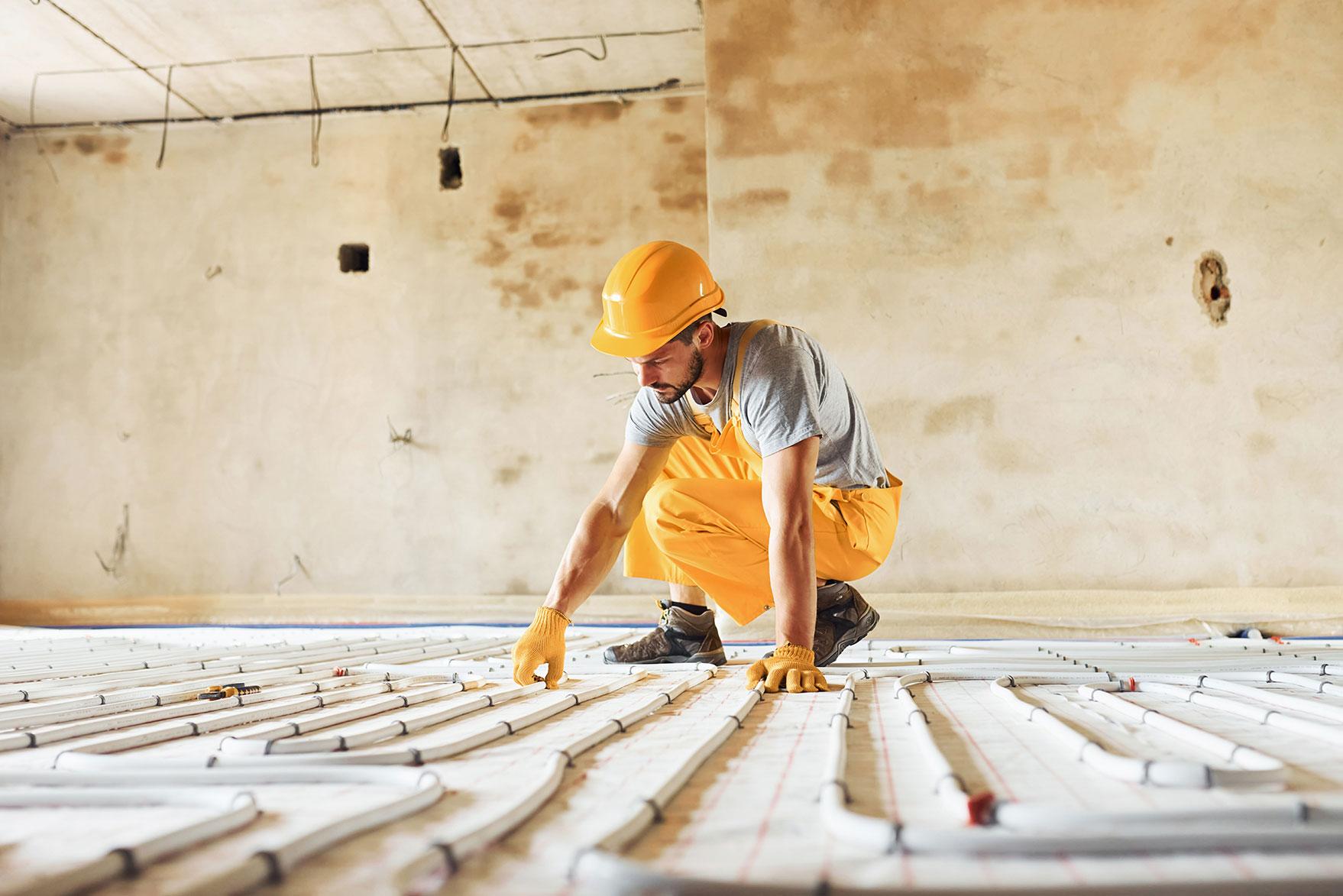 Live in the UK and are thinking about installing underfloor heating (UFH)? You might be curious about building permission requirements. Here we will go through everything you need about planning permission and building regulations for underfloor heating.
Planning Permission For Underfloor Heating
Underfloor heating systems are typically exempt from planning approval since they are considered "permitted development" under UK law. However, there are some instances where this rule does not apply.
Before installing underfloor heating, you need planning approval if your home is a listed structure or conservation area. This is because, under UK legislation, certain building types are given extra safeguards. Any renovations or additions may need to be authorised by your local planning authorities.
Similarly, suppose you reside in an apartment or flat building. In that case, you might need approval from the freeholder or management firm before installing underfloor heating, as the installation may impact the building's structural integrity or occupants' rights.
Before beginning any significant home modifications, including installing underfloor heating, consulting with your local planning department is usually a good idea.
Building Regulations For Underfloor Heating
Building restrictions apply to underfloor heating systems in the UK. All building work must meet these requirements to maintain specific environmental and safety standards.
You must acquire building regulations clearance for the full renovation project if you're installing underfloor heating as part of an extensive renovation project. This is such an addition or loft conversion. This usually entails submitting plans and requesting inspections at various points along the project.
Building rules clearance for the heating system is required if installing underfloor heating as a stand-alone project. This usually entails ensuring the system is built and installed to adhere to particular efficiency and safety criteria, such as:
The heating system must produce enough heat for the space it is intended to heat.
Installation of the system must follow manufacturer instructions and industry standards.
The system must be well insulated to stop heat loss and maintain effective functioning.
The system must be equipped with proper controls, such as thermostats and timers, to enable optimal use.
It's crucial to remember that failing to obtain building regulations permission for underfloor heating may result in fines and other consequences. Therefore, adhering to all applicable laws and standards is advisable to avoid future legal or safety difficulties.
Planning Permission and Building Regulations For Underfloor Heating
To ensure that your installation complies with all applicable safety and efficiency standards, it's crucial to consider planning permission and building laws requirements while evaluating underfloor heating choices.
JCW Underfloor Heating produces underfloor heating systems of the highest quality. JCW provides creative solutions for residential and commercial settings that fit various demands and budgets. By using JCW Underfloor Heating, you can benefit from a dependable, effective, and affordable heating system while also meeting all safety and environmental criteria. Contact us today for your underfloor heating system.