A common question is 'what maintenance does UDH need?'. Regardless of whether you're considering installing floor heating as part of your remodelling project or already enjoying the warmth of a JCW underfloor heating system.
We'll address all of your concerns regarding maintaining underfloor heating in this article.
Does Underfloor Heating Need to be Serviced?
Underfloor heating has the tremendous benefit of requiring little to no maintenance or upkeep. In addition to being an environmentally friendly heating solution for your house and providing significant energy bill savings. Simply put, you may anticipate enjoying the advantages of radiant heat for many years with minimal concern that the heat will suddenly fail.
Unlike conventional central heating systems, electric underfloor heaters do not require routine maintenance. Instead, after being installed by a properly qualified professional, they should provide hassle-free, easy-to-control heat. Wet systems, often called hydronic or warm water underfloor heating systems, must be periodically and quickly checked to ensure everything is fully functional. Occasionally they may need professional servicing to ensure everything is operating at peak efficiency.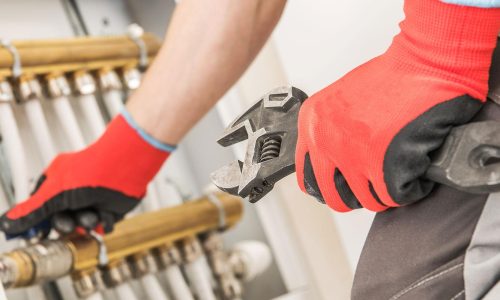 Electric UFH Maintenance and Care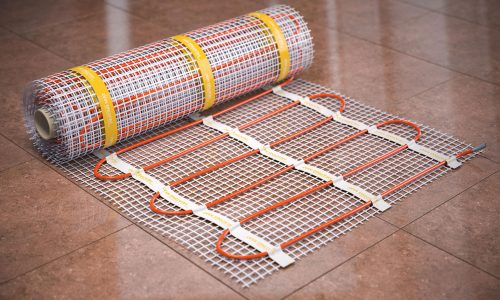 The most crucial step in ensuring simple, maintenance-free heating is to verify that the system has been installed properly. Most issues consumers may encounter with their electric systems are caused by improper installations. Therefore, we always advise selecting a UFH-experienced installer to install the system and a fully licensed electrician to connect the system to the main electricity source.
Maintaining a Wet Underfloor Heating System
Although hydronic systems don't need routine maintenance, you should still inspect the system sometimes to make sure everything is functioning as it should.
The central component of your heating system, underfloor heating, connects the heating pipes and ensures precise temperature and pressure outputs. In addition, the manifold makes it simple to verify the system's operating state. For example, check the pressure to ensure it doesn't go above-recommended levels, and monitor the water flow rates using the flow gauges.
Another advantage of a wet UFH system is installing a hydronic system will come with brand-new heating pipes. This eliminates the need to use the building's original pipework.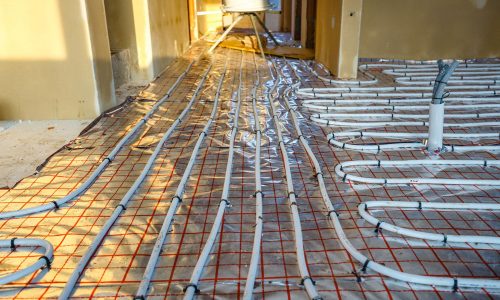 Regardless of its size or scope, floor heating offers a sustainable, low-maintenance source of heat for your home. You can install a larger heating system as the primary heat source for a larger new-build project utilising ground/air-source heat pumps or biomass boilers. Or you can use UFH for modest home renovation projects using your existing boiler or main power. Unlike the typical radiator, which only has a lifespan of 8 to 12 years before losing efficiency. Underfloor heating systems can survive for more than 50 years.
Contact Us
At JCW, we offer wet underfloor heating systems with various underfloor heating components and accessories to the expanding market.
Our target market comprises specialised underfloor heating and plumbing merchants and distributors who provide parts and accessories for this underfloor heating system to trade or contractor installers. With a focus on quick turnaround for customer orders, our current Underfloor Heating Components product range purposely concentrates on items utilised in significant quantities throughout the wet system sector.
We can buy and keep stock to guarantee availability and delivery thanks to our warehouse logistics and market experience. Additionally, we can offer these at a very affordable price thanks to our connections with underfloor heating component suppliers. Contact us today!